Home Redesign + Color Consultation + Staging

Home Redesign
+
Color Consultation
+
Staging

Your home should be the place where you feel the most comfortable. It should reflect you and your family's personality, lifestyle, passions, and history. Whether you've just moved into a new home or have been settled for years, you may find that you're surrounded by things you love — art, furniture, rugs, accessories — that no longer look, work or feel right how they're currently being used.
Interior home redesign is a powerful yet inexpensive way to transform your surroundings, change your outlook and refresh your home. In just a few hours, and without buying anything new, a room can be turned into a space that is cohesive, functional and completely you.
S2 Interiors will help you fall in love with your home all over again simply by reimagining and reusing your existing furnishings. You'll be surprised by what a big difference a few small changes can make.
Bring the Best Out in Your Home
Uncover the personality and functionality of your home and furnishings. Home redesign provides a whole new look for one room or your entire home without spending a lot of money on new things.
We use what you have — furniture, art, accessories — and reconfigure it to achieve a whole new look that reflects your personal style.
Color affects mood, productivity and your sense of well being. With the right colors, you can change the look and feel of a single room or the exterior of your home without changing anything else.
As certified color consultants, we'll help you make wise color choices that transform either the interior or exterior of your home.
Professional staging is using your own furnishings to present your home in its best light, making it more attractive to potential buyers and decreasing the amount of time it's on the market.
We'll guide you through the steps to get your home ready to sell so buyers feel right at home.
Decorating, organizing and paint colors had been Sheryl's avocation for a long time, but she didn't turn this into a career for many years. In fact, Sheryl was a child and adolescent psychiatrist for 26 years. After her children went off to college, Sheryl closed her private practice and trained to become certified as an Interior Redesigner, Home Stager and Paint Color Consultant. She has now found her true calling.
"I enjoy giving people a new view of their current surroundings, using what they had within them all along. This new view can be life changing for them as well as for their home. I've seen time and time again that as you feel better about your surroundings, you feel better about yourself, and when you feel better about yourself, you have more energy to pursue and accomplish your own goals."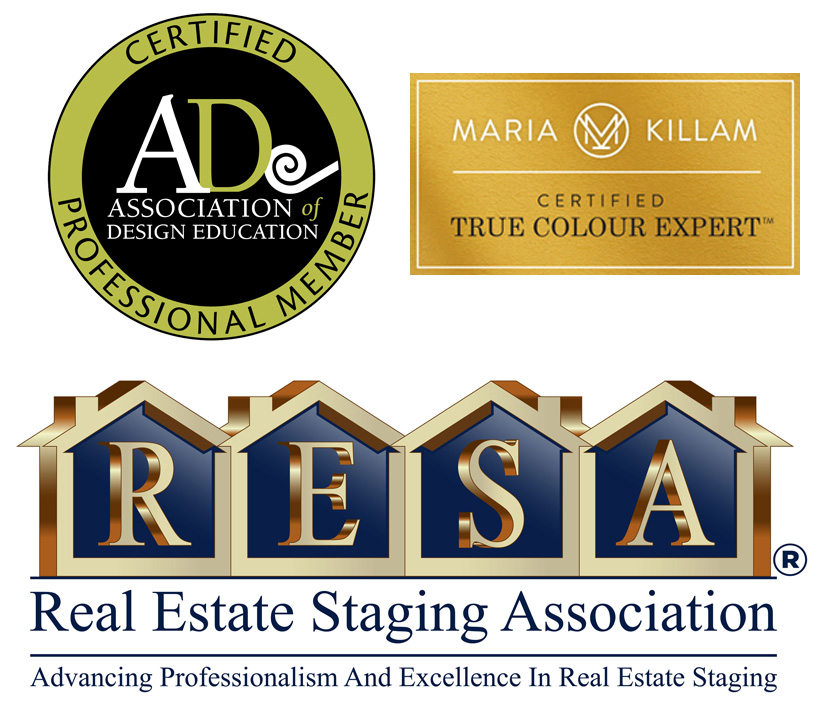 Home redesign is a powerful yet inexpensive way to transform your surroundings, change your outlook, and refresh your home.
Take a look at a few of our home redesign projects to see for yourself what a big difference a few small changes can make.
A Few Words from Our Happy Clients
Sheryl did a wonderful job reinventing our living room for the summer. Although I didn't think that the room was cluttered, her new design streamlined the room (even though she used all the furnishings!) to give it clean lines and a much more spacious feel. Looking at it, the change in perspective provides a fresh appeal that is an oasis in the summer heat.
We enlisted Sheryl's help in redesigning our small living room as we had downsized from our larger mountain home. Her specialty in design is to use decor and furniture already owned. She reminded us to keep some old beloved keepsakes from the past. She also gave great advice for new furniture ideas. She has a special eye for color, textures and furniture arrangement. She is kind, funny and a good listener and gave design suggestions based on our likes and personalities. She laughed with us as we mentioned our design word 'Wabi-Sabi' (the art of imperfection) and understood it before we defined it. Working with Sheryl was so pleasurable. We recommend her services to others interested in creative interior redesign.
I was really pleased that I used S2 Designs for my remodel. Sheryl sizes things up quickly and has a great sense of style and color. She strikes just the right balance of listening carefully to her client and expressing her own ideas. Highly recommend!
I have known Sheryl for many years and she has always been interested in design.  When I decided to remodel my salon I was overwhelmed with all the color choices. I have a small space and I knew that I wanted part of it white. But when it came to color, I couldn't choose. I spent a small fortune on poster board and paint samples. Then Sheryl came in with her paint swatches and a couple of ideas for the accent wall. Colors that would be vibrant and current. I chose the blue that she had chosen; the grey and white that she chose were warm to offset the coolness of the blue. I go in everyday and LOVE the atmosphere she has created with color. The blue really makes the small space stand out. It goes beautifully with my black cabinets and it has a current look. My clients love it.  Thank you, Sheryl, for changing a space that I spend so much time in. Now my clients feel so comfortable. I highly recommend Sheryl, her sunny disposition and her flair for design.
Home Redesign
3-hour minimum
One room generally requires 3-6 hours
Home Staging
Includes up to 3 hours worth of immediate updates and a list of remaining recommendations
Relocation Decorating
3-hour minimum
If you've moved to a new home, we'll make your old furniture and art fit and look amazing in its new space. You can be settled in days, not weeks or months!
Paint Color Consult
Includes color recommendations and samples for the interior or exterior of your home.
Gift cards are available for any of our services and make great gifts for a housewarming, wedding, birthday, or anniversary.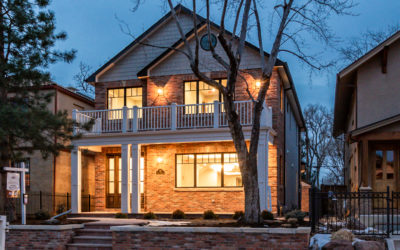 S2 Interiors designed this house at 385 S. Franklin St. Denver. Let me know what you think! S2 Interiors designed this house at 385 S. Franklin St. Denver. Let me know what you think!
read more